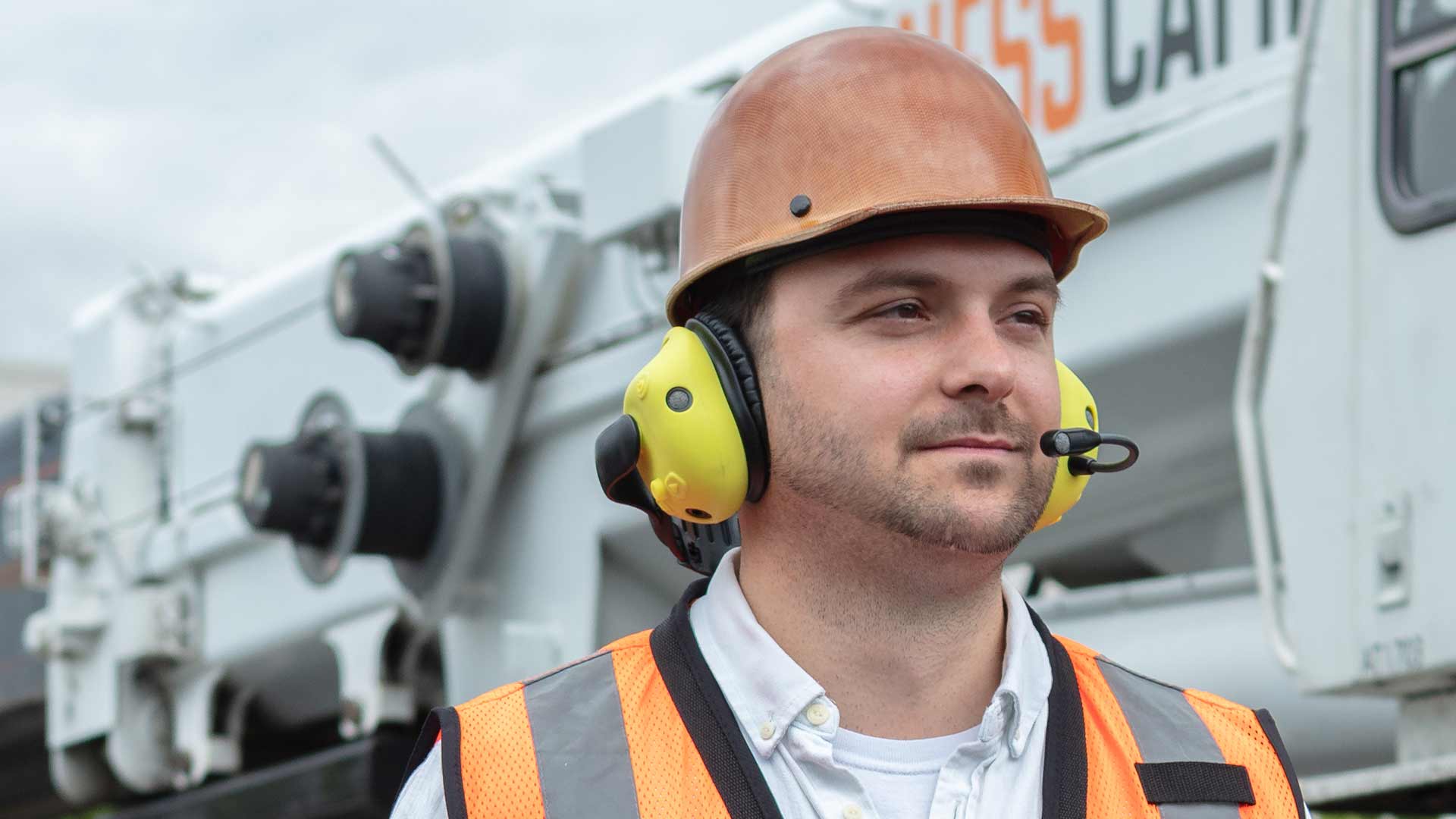 BLOG - safety programs
INVESTMENT OVER EXPENSE: HOW SAFETY PROGRAMS IMPROVE THE BOTTOM LINE
BLOG - artificial intelligence
ARTIFICIAL INTELLIGENCE = SMART PRODUCTION IN MANUFACTURING
LP - Avoid Miscommunication
TACKLE THE CHALLENGES OF
UNEXPECTED DISTRACTIONS
AND FREQUENT NOISE
LP - Experience Sonetics
RELIABLE AND EFFECTIVE
TEAM COMMUNICATION
PRODUCT - Apex Team Headsets
APEX TEAM
WIRELESS HEADSETS
EMPOWER YOUR TEAM'S PRODUCTIVITY AND SAFETY
STAY ALERT TO HAZARDS
Learn how
you can stay on top of potential danger by improving your situational awareness.
AVOID COSTLY MISTAKES
Walt Logan discusses costly mistakes when operating equipment and shows you how wireless headsets help avoid the mishaps that can end up costing a contractor mega bucks.
YOUR HEARING IS PROTECTED, BUT NOT DISCONNECTED
SONETICS LISTEN-THROUGH TECHNOLOGY LETS YOU CONTROL HOW MUCH OUTSIDE SOUND TO LET IN FOR SAFETY AND AWARENESS.
Need to hear traffic, alarms or warnings? Or just someone trying to get your attention? With Sonetics, it's easy. Just raise or lower the amount of sound from the listen-through microphones for complete situational awareness.
If there are any sudden or unplanned loud noises on the job, you're still protected with active noise suppression.
HEADSETS TO HEAR WHAT'S IMPORTANT
The environments where we work and play are noisy. And most of that noise isn't important. In fact unimportant noise is tiring, distracting or even dangerous. Hearing only what we need to hear makes us less stressed, more aware, more effective and well…more human.
Sonetics wireless headsets reduce unimportant noise and connect you with the people and the important things you need to hear—completely hands-free. Teams are connected and more productive, work is less stressful, safety is improved and the day is a lot more enjoyable.
HEADSETS AND COMMUNICATION SYSTEMS
WHETHER YOU'RE WORKING TOGETHER OR GOING SOLO, WE HAVE YOUR SOLUTION. YOU PICK THE COLOR.
PORTABLE, BATTERY-OPERATED AND RELIABLE WIRELESS COMMUNICATION SOLUTIONS FOR TEAMS OF 2 TO 20